It's finally the last week of blogging! Woohoo!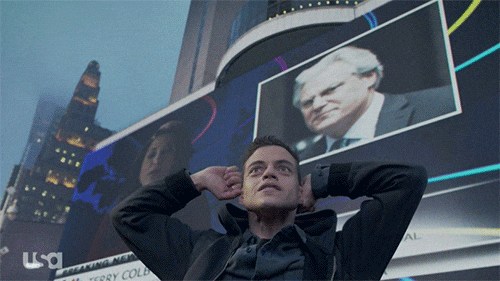 via GIPHY
To be honest, initially when I found out that we had to do weekly blogs for this module, I wasn't really into it.
But I guess, oh well, since it is part of the assignment and I kinda like writing, I might as well just make the most out of it and enjoy, right?
After religiously blogging every week for the past 13 weeks, I must say that I've actually enjoyed the process of blogging! Through blogging, I was able to hone my writing skills and show a bit of my creativity. I guess those are my biggest takeaways from this module, besides learning a bit more about the Internet.
I'm feeling a tad bittersweet as I'm writing this; I'm happy and relieved that I've finally finished the blogging assignment, but sad that this would be my last post on this blog.

via GIPHY
So anyway, here's a recap of what I've learnt from the module for the past 13 weeks.
Week 1: realised that there's so many things that I didn't know about the Internet, including the fact that Internet (back then known as ARPANET) first went live in 1969.
Week 2: the benefits and risks of social media
Week 3: discovered social media management tools such as Buffer. I really didn't know about the existence of these tools until that week.
Week 4:  e-commerce and its potential.
Week 5:  the various e-learning resources, such as Khan Academy.
Week 6 & 7:  the various Internet tools and edited a video.
Week 8: Internet security, such as learning what distributed denial of service (DDOS) really is.
Week 9: functions and characteristics of multimedia apps, including the cool VR and AR apps.
Week 10: what the Internet could be like in the future.
Week 11: characteristics of various Internet of Things, such as Fitbits. (Side note: I'm still wondering if we really need all these smart gadgets though, apart from smartphones.)
Week 12: more about Internet innovations, including what Google, Microsoft and Apple have been working on.
Through this course, I realised that the Internet is a double-edged sword. It provides so many benefits, but at the same time risks still exist, such as getting hacked. I guess as of now, it's a relief that the benefits offered by the Internet outweigh its risks.
To end off things, here's a compilation of funny vines (RIP Vine) that reminds us how entertaining the Internet can be.