For this week, we're supposed to blog on either Google, Apple or Microsoft. (Or maybe we could do on all of them?)
Anyway, I've chosen to focus on Google as I feel that it has the most power and influence on us.
We can tell that Google probably has the highest influence on us through its market share in web browser usage.
In the month of March 2017, the latest version of Google Chrome 56.0 itself leads the pack with 36.75% of the desktop web browser market share. This is followed by Microsoft Internet Explorer 11.0 with 12.47%. In the mean time, Apple Safari 10.0 only has 2.04% of the market share.
Likewise for tablet and mobile browser usage, in the month of March 2017, the latest version of Google Chrome holds the largest market share at 27.5%. This is followed by Safari 10.0's market share of 15.17%. Microsoft Internet Explorer 11.0 Mobile only has 0.79%.
This clearly indicates that the majority of us prefers to use Chrome to search the Internet. This also translates that Google probably has a huge influence in the way we use the Internet.
Most of us use Chrome as it is fast and easy to use. Most of us are also using Gmail, Google Docs, Google Maps and other Internet tools from Google.
Most of us are also familiar with the advantages of using these Google tools.
However, many of us (including myself) do not realise something:
IT RECORDS EVERYTHING YOU SEARCH FOR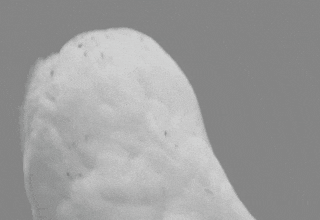 Oh well, maybe this doesn't really surprise us.
Google records what we search for and use it to tailor ads and suggestions according to our tastes and preferences. On one hand, it's cool and smart of our browser to know what we like and don't like. But one thing for sure, the idea that Google records everything we search for is scary and creepy.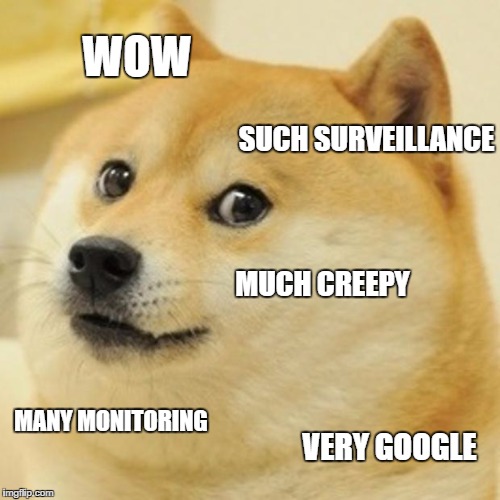 I'm not very good at generating memes but oh well, hopefully you get the idea. 
It's not that Apple and Microsoft do not do this though.
Despite all that surveillance, it's nice to know that Google has a setting that allows you to opt out from the information sharing; you can control the data that Google shares with companies. To do so, you can go to your Google account and go to the personal info and privacy page. From there, you can manage your ads and content settings.
Of course, Apple and Microsoft also have this function. But according to this article, Google does a better job than Microsoft and Apple at handling our data as it notifies us before our data actually gets shared with companies.
I feel that this consumer focus by Google makes it have the highest influence on us as it makes us trust it and use it more.
But the fact still remains; whether you're using Google, Microsoft or Apple internet services, we are under surveillance more than ever. We can try to control and reduce it through managing our privacy controls. Or maybe we'll just have to get used to the surveillance.
Hopefully, any of these companies (or the future in general) will not end up to be like this:
Source:
https://www.netmarketshare.com/browser-market-share.aspx?qprid=2&qpcustomd=1
https://www.netmarketshare.com/browser-market-share.aspx?qprid=2&qpcustomd=0
http://www.t3.com/features/what-google-knows-about-you
https://decentralize.today/apple-vs-google-vs-microsoft-which-company-handles-your-data-better-a7022bd452b1